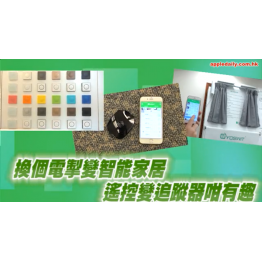 有無想過只需一個特製開關電掣、一部智能手機,毋須額外裝修就可打造成智能家居?嶺勤科技有限公司創辦人之一吳啟鍫(Colin)因一次家居裝修,發現市面上智能家居電掣難以安裝,因而萌生研發DIY智能開關電掣(Reinvented Smart Wall Switch),用家毋須大規模裝修就可為自己打造一個五星級的家。..
---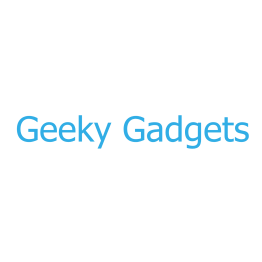 Anyone looking to expand their home automation system will be able to control their lighting remotely, may be interested in a new smart light switch which has been created by Yoswit. A team of developers that specialise in manufacturing premium Bluetooth switches...
---

Designed to replace your existing light switches, the 'Yoswit' smart wall switch instantly adds connectivity and automation without having to perform hard installations. Taking just a few minutes to install, the 'Yoswit' switch instantly goes to work to add mobile connectivity and enable users to sm..
---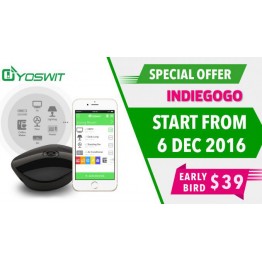 IRリモコンのハブ、携帯用パワーバンク、サーモスタット、カスタマイズ可能なボタン、盗難防止アラーム、スマホを鳴らして場所を探したり出来るというトラッカーと学習リモコンとパワーバンク(proのみ)を足したようなgadgetz。リモコンはプリセットでかなりの数が入っている上に学習も可能。..
---
The Yoswit Portable IR Hub uses the latest Bluetooth technology to connect and control home appliance, from the air conditioning, to maintain each individual's perfect temperature, to the TV...
---