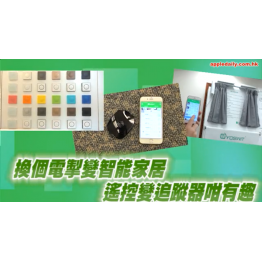 有無想過只需一個特製開關電掣、一部智能手機,毋須額外裝修就可打造成智能家居?嶺勤科技有限公司創辦人之一吳啟鍫(Colin)因一次家居裝修,發現市面上智能家居電掣難以安裝,因而萌生研發DIY智能開關電掣(Reinvented Smart Wall Switch),用家毋須大規模裝修就可為自己打造一個五星級的家。..
---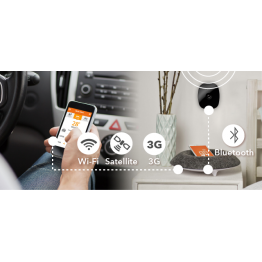 When you're travelling away from home it can be easy to miss the comforts you're usually surrounded by but the launch of an innovative new hub is set to change that. The Yoswit Portable IR Hub will transform any space into a user's optimal environment by bringing revolutionary smart home features an..
---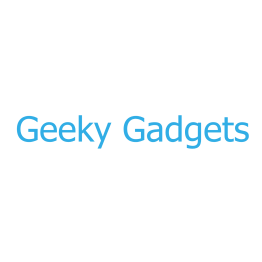 Anyone looking to expand their home automation system will be able to control their lighting remotely, may be interested in a new smart light switch which has been created by Yoswit. A team of developers that specialise in manufacturing premium Bluetooth switches...
---

Designed to replace your existing light switches, the 'Yoswit' smart wall switch instantly adds connectivity and automation without having to perform hard installations. Taking just a few minutes to install, the 'Yoswit' switch instantly goes to work to add mobile connectivity and enable users to sm..
---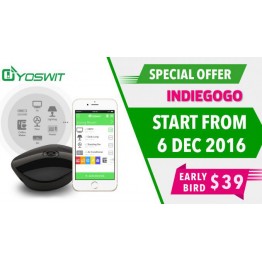 IRリモコンのハブ、携帯用パワーバンク、サーモスタット、カスタマイズ可能なボタン、盗難防止アラーム、スマホを鳴らして場所を探したり出来るというトラッカーと学習リモコンとパワーバンク(proのみ)を足したようなgadgetz。リモコンはプリセットでかなりの数が入っている上に学習も可能。..
---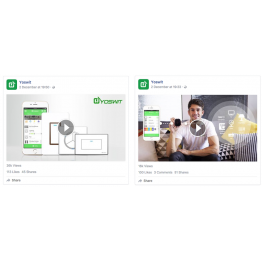 With the launch of Bluetooth 5, Bluetooth® technology continues to evolve to meet the needs of the industry as the global wireless standard for simple, secure connectivity. With 4x range, 2x speed and 8x broadcasting message capacity, the enhancements of Bluetooth 5 focus on increasing the functiona..
---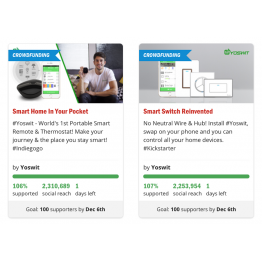 Our Thunderclap campaign has achieved the goal. Let's celebrate the first success of our campaign!..
---
The Yoswit Portable IR Hub uses the latest Bluetooth technology to connect and control home appliance, from the air conditioning, to maintain each individual's perfect temperature, to the TV...
---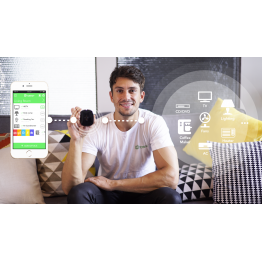 A new portable smart home hub that is set to revolutionise the sector has launched a crowdfunding campaign to raise investment, giving backers a chance to be among the first to get their hand on the gadget. ..
---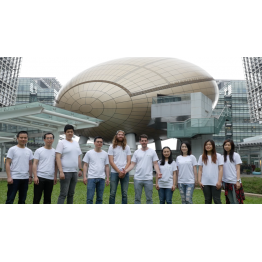 We've spent over 3 years to develop the Yoswit product. We are glad that we have technology breakthrough to build our propriety mesh network and our patent-pending 2-wire 3-wire compatible wall switch. Our full team is getting ready for the new challenge for the Kickstarter and Indiegogo campaigns!..
---